I've been doing stuff, but dang if I don't get to posting about it. Argh. So now I'm playing catch up.
Monday (5/09): More words. (566 of 'em) for the short story.
She stumbled to the bed and felt herself falling like she was in slow motion. It seemed like forever before her body sank into the pillow top mattress. She tried to think through what was happening, what could possibly explain these sensations, when she saw him.
Tuesday (5/10): Photo. It was bizarre to see on the sidewalk, so I had to take a picture.
Wednesday (5/11): Baking. Made pumpkin-cheesecake bars and beer bread with Kona Brewing's Golden Ale. Photo because I have to show 'em: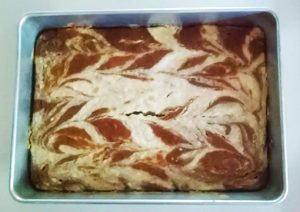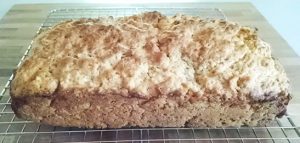 Thursday (5/1): More words (700) and finished the story. Had to review Dean Wesley Smith's excellent Writing into the Dark book to get my mojo running again, but totally worth it.
At least her death meant something, she mused.
Friday (5/13): Photo.
Saturday (5/14): Did some work on the novel revision course, but no real, or even tangential, art.
Sunday (5/15): Baking. Made a new recipe for French bread (need to not include the sugar next time), as well as some white chocolate-macadamia nut cookies and dark chocolate-macadamia nut cookies.
###
So the good news is that I took my own advice and established some priorities and set some limits. Seems to have helped.